Family Stories
We have a range of coverage options available, with a starting investment of $350. Most of our families will invest between $500 and $1350 in total, but please reach out to us for more information about our pricing.
Vacation Stories
Half, Full or Multi-Day packages are available to best fit the coverage you want of your Central Florida vacation. Most of our vacationers will invest between $800 and $2400 in total, but we can create a custom package to fit your exact needs if you let us know what you have planned.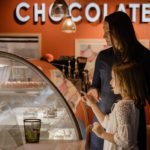 Business and Brand Stories
Don't settle for stock footage to connect with your ideal customers when you can show them your unique value proposition through visual storytelling. Our brand investments are 100% customized to fit your needs, so please contact us for more information.

Anxious About 100% Candid? Don't Be!
If this is your first documentary session, we can adjust our time to ensure we capture a few moments that are camera-aware and semi-directed by us as well as those that are 100% real. We will work with you in advance of your session to plan out activities that will allow us to capture authentic moments that won't look staged or posed because they won't be. Don't worry, we've got you covered!
Next Steps…
Please fill out our contact form to get a custom quote for our services..