Our Philosophy
We are living in a time where photo and video are so available to us that it is easy to create a large electronic archive of images and videos of our day-to-day. Photos and videos that roughly capture the realness of who you all are- you save them for their sentimental value and not necessarily because they are high quality imagery. Unfortunately, those images and videos usually lack the benefits of a third party to capture the full story, so you're often missing from them and they feel incomplete. These lower quality phone images can travel with us, but are rarely printed and instead eat up the memory on our devices until we have to delete them to make space for others. We truly believe there is more value in the everyday moments than in the forced smiles of standard portraits. For all these reasons and more, we started a studio focused on delivering beautiful, authentic, real moment imagery that you will want to print and proudly share for generations to come.
Our Story
We have spent the last decade documenting love stories under our solo brands. As we ventured further along our own journeys, we have found that there is so much more to a person's story leading up to and beyond their wedding day. There is beauty in moving into your first adult space on your own, in sharing breakfast with your family at home on a rainy Saturday, or when you're lost in your own creative world producing something special for the perfect customer.
We decided to merge our talents under a new brand so we could serve this new purpose, and we would love to tell your story through our lenses.
Meet the Team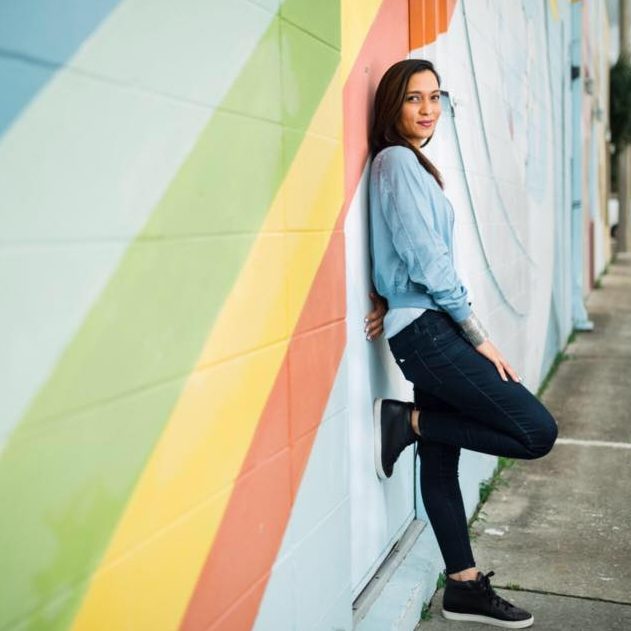 Claudia Burgos Soto
Founder & Lead Cinematographer
Claudia grew up in DR and moved here in her teens to go to film school. Orlando didn't instantly feel like home, but over the years she has fallen in love with its unique culture and growing small businesses. The perfect day away from the camera or computer includes meditation over yoga or paddle-boarding, the perfect cup of coffee, and a walk or bike ride along the trails.
Stephana Ferrell
Founder & Lead Photographer
Stephana grew up with a camera in hand, looking for ways to capture those in her life in an artistic, yet honest way. She spent her early adult years living in different parts of the US, but Orlando truly became home when she met her husband and started her own family here. A magical day would include sleeping in, an adventure with her boys (husband included), a homemade veggie burger, and a tidy house at the end of the day.
Learn More
Please fill out our contact form to learn more about how we can tell your story.